New York City is home to some of the most famous urban buildings in the United States. If you're looking to experience the nation's history, culture, and architecture in one spot, you'll find it in the iconic structures of Manhattan. For the top seven sights to visit, tour, or sneak a glance at, take a look at our guide below.
1. Empire State Building
Located at 350 Fifth Avenue, the Empire State Building is a steel framed, Art Deco skyscraper that was named after the state of New York's nickname of 'The Empire State.' It was completed in 1931 and is a remarkable 102 stories high, making it the tallest building in NYC until 1972. Visitors can take an elevator to the Observatory on the 86th floor for stunning 360-degree views of the sprawling city skyline. For an additional fee, you can even tour the smaller Top Deck on the 102nd floor.
2. St. Patrick's Cathedral
St. Patrick's Cathedral is the largest Neo-Gothic style cathedral in North America and contains the seat of the archbishop of the Roman Catholic Archdiocese of New York. With pointed spires, intricate architecture, and an enormous church organ, it's definitely a sight worth seeing. Located between 50th and 51st Streets, visitors can attend one of the many Mass services that are held at seven different times a day. A scheduled tour of the church's hidden corridors and inner rooms is also available for both individuals and groups as well.
3. Chrysler Building
Located at 405 Lexington Avenue, The Chrysler Building was designed and built with its sleek automobile counterpart in mind. And with stainless steel arches, an Art Deco style, and 77-floors, it's an impressive building to visit. Completed in 1930, the building used to host an observation deck on its 71st floor. And while the deck is now closed to the public, guests can still visit the building's ornate and elegant 3-story lobby to view intricate murals and glamorous surroundings.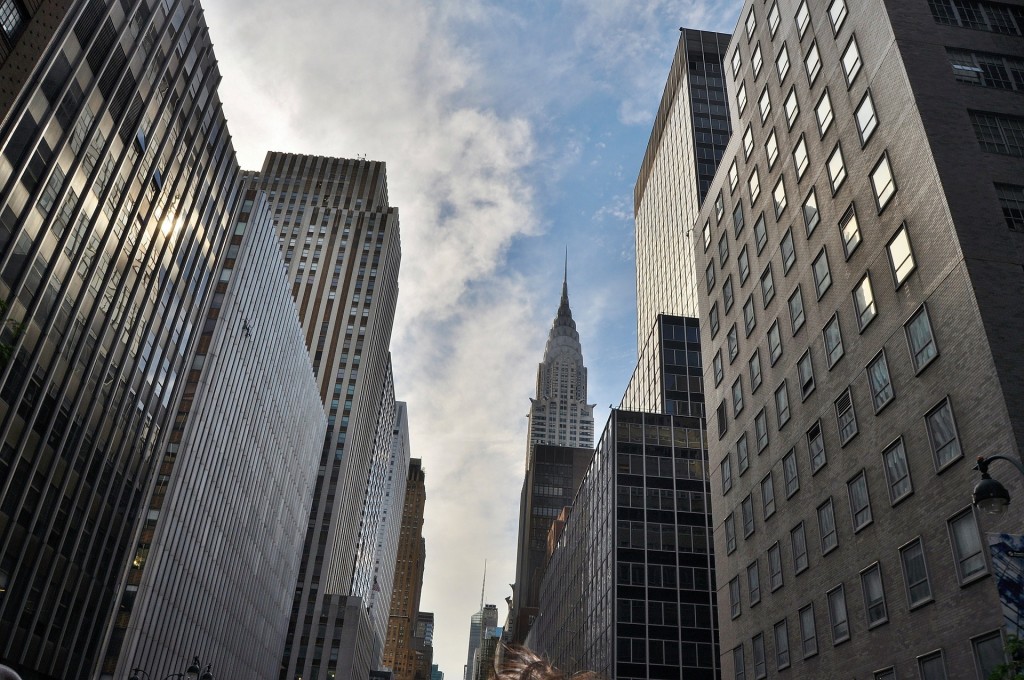 4. Grand Central Terminal
The Grand Central Terminal is a famous commuter rail station that serves the West Chester and Fairfield counties. Located at 89 East 42nd Street, the terminal's spacious first-floor interior boasts a beautiful starlit ceiling and many up-scale shops and restaurants. Visitors can take a tour of the station to see its inner workings and learn more about the history of its structure.
5. Flatiron Building
This Beaux Arts-style building has a triangular shape and is steel framed with a limestone and terra-cotta façade. It was completed in 1902 and was one of the first buildings in the United States to have a steel skeleton, which gave the Flatiron its unique shape. And while there are no official tours of the building, visitors can find the Flatiron wedged between Fifth Avenue and Broadway and marvel at its architectural feat.
6. Solomon R. Guggenheim Museum
The Solomon R. Guggenheim Museum is located at 1071 Fifth Avenue and is one of the best contemporary art museums in NYC. With a spiral shaped structure that was designed by the renowned architect Frank Lloyd Wright, the museum contains many vibrant art collections, exhibitions, and performances. Perfect for an afternoon of observing and learning about prominent artists, guests can visit the museum six days a week with free admission.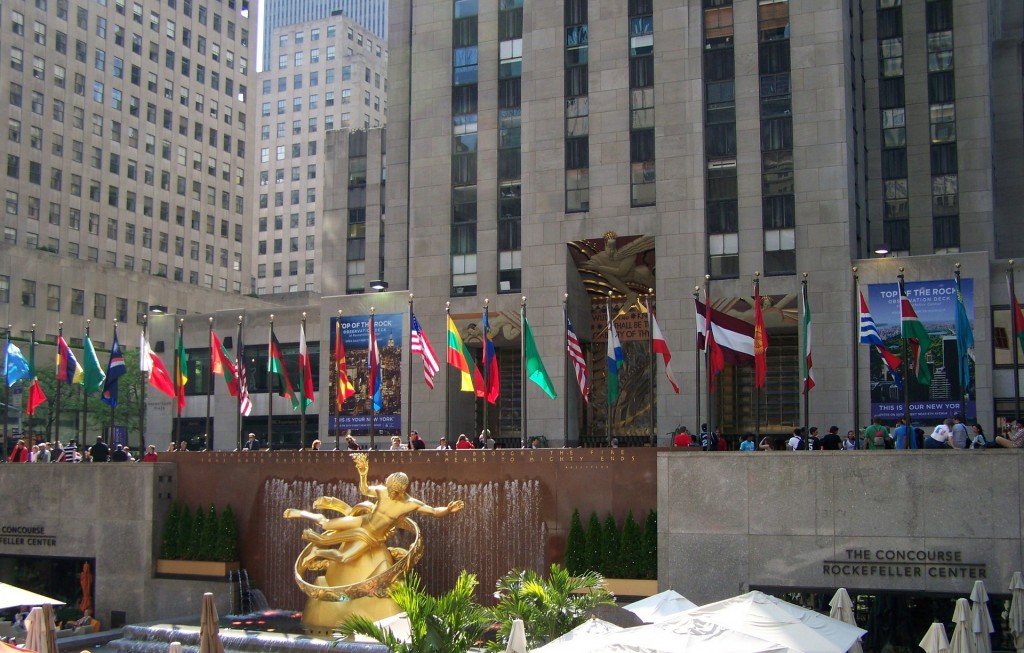 7. Rockefeller Center
Featured in countless movies, T.V. shows, and publications, the Rockefeller Center is truly one of the most iconic buildings in NYC. Located at 45 Rockefeller Plaza on Fifth Avenue, this 12-acre complex was developed between 1929 and 1940 by John D. Rockefeller Jr. and is home to the landmark Radio City Music Hall. Other favorite attractions here include the winter ice rink, Atlas statue, Channel Gardens, and the Observation Deck.