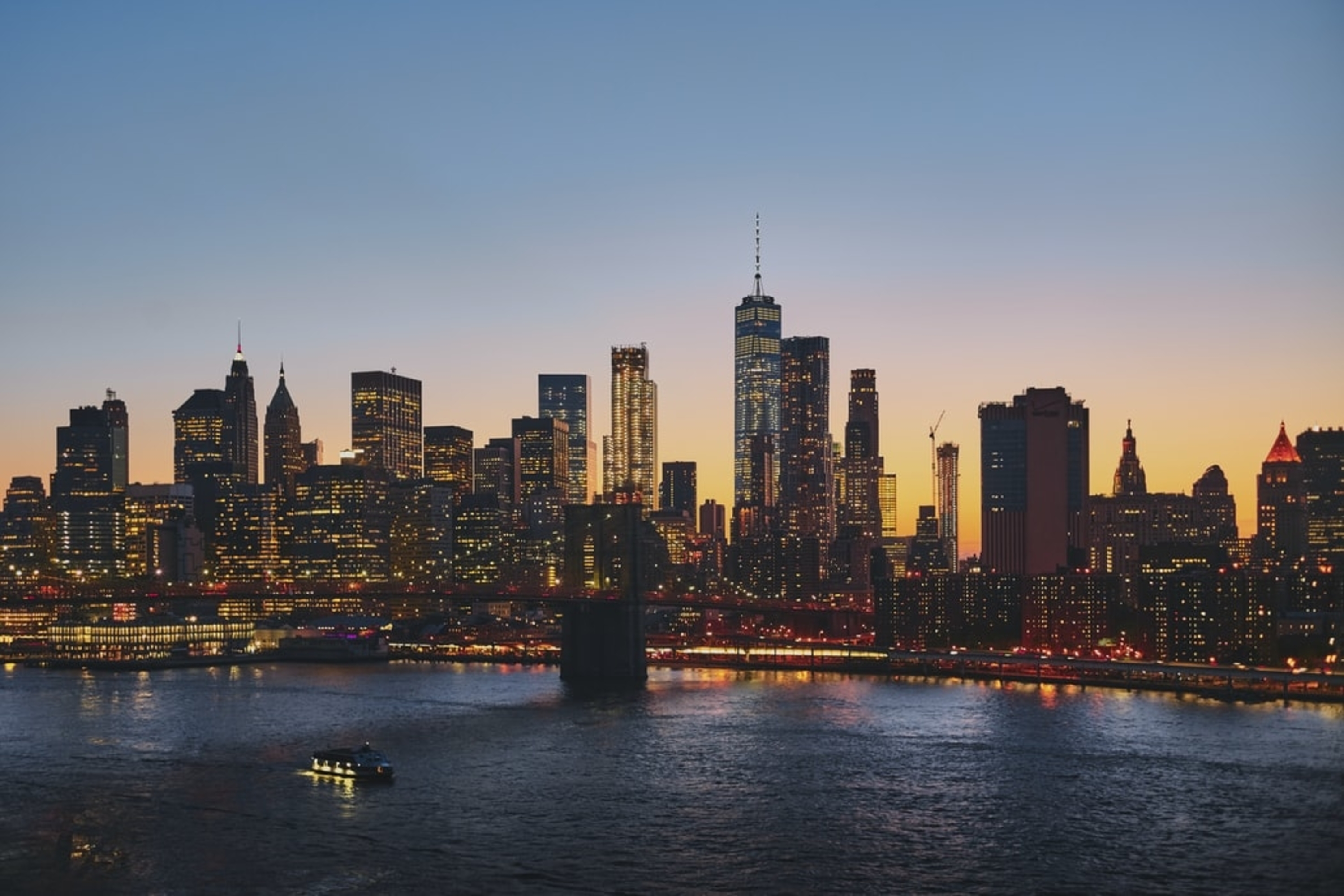 Big decisions require massive preparation.
Life is never easy. There are times when you'll be forced to make a difficult choice. And before calamity strikes, you better be prepared for it. So if you're from Philly planning to move to NYC, you have to understand the gravity of your decision. Not that it's the wrong choice, but rather it's one that requires a lot of planning.
What Makes Moving to New York City Different?
As you already know, the Big Apple is not just your typical city. It is a world center where all the glory, luxury, and opportunities meet. Moving to NYC from Philly means giving up the affordable housing, history-rich community, and midnight pretzel rides for a more intense work environment, tighter schedules, and of course, glamorous experiences.
But before you take off on this big move, you should know what to expect from your new home first.
What to Know Before Moving to NYC from Philadelphia
Housing and Cost of Living
New York City and Philadelphia are both desirable in their respective ways. Although they share the similarity of being self-sufficient economic giants, it's quite shocking to know that there's a significant gap between the two cities' living costs.
Statistics say that residing in Philadelphia is 49.5% cheaper than in New York City. The main contributing factor to this is the median home cost. An average house in Philly typically costs $153,000, while you'd need $680,000 to get one in NYC.
Looking at the bigger picture, New York City's overall cost index is 187 compared to Philadelphia's 101, while the national average sits at 100. Breaking it down even further, you'll be spending more in NYC since:
Utilities cost 28% higher.
You'll have to pay more for miscellaneous expenses, which is 7% higher.
Food and groceries are more expensive by 12%.
Transportation fees are 21% higher.
And lastly, healthcare expenses still beat Philadelphia by 12% as well.
Economy and Job Growth
The bread and butter of Philadelphia's economy have always revolved around industry and distribution. But in recent decades, the economy has gradually shifted to information and service-based businesses. Meanwhile, New York City continues to stand firm as a world leader in finance, banking, and communication.
Don't worry if you don't have any experience in those fields. NYC's job market is positively diverse, with plenty of opportunities in other sectors, such as healthcare, trade, and education.
Both cities enjoy a favorable job market situation. Philadelphia's job growth was 1.2% for 2019, with an expected future growth of 28.4%. NYC's job growth for 2019 was 0.5%, with the potential to grow by 30.7% in the next ten years.
Taxes
The two cities may have different takes on taxes, but there's not much difference in numbers for the most part.
Sales taxes: The sales tax in Philadelphia is 8%. The interesting thing about this is that the city's actual sales levy is 0%. This rate actually comes from the combined state (6%) and county (2%) taxes. On the other hand, New York City alone imposes a sales tax of 4%, depending on the borough. Add this up with the state's 4% base rate, and you'll still land within the same range as Philly.
Income taxes: As for income tax, Philadelphia beats New York City by a little bit. In Philly, the income tax rate is 3.8% compared to NYC's 3.0%. Before you celebrate, note that this number can quickly jump to 3.8%, depending on your filing status.
Property taxes: Last but not least, property taxes. According to SmartAsset, a finance company in New York, the Big Apple's property tax rate is surprisingly low for a city of its caliber. It's only 0.90% compared to Philadelphia's general property tax rate of 1.39%.
Climate and Weather
Even though Philadelphia and New York City share the same four seasons, each one offers a different experience.
The climate in Philly can be somewhat unpredictable. One day you're complaining about how cold it is, then the next day, you'll be covered in sweat wishing for a blast of air. Anticipate the intensity of muggy, humid summers, along with the comfort of mild winters with little to no snow.
New York City's climate is like a page plucked out of a textbook –refreshing springs that indicate the end to freezing days followed by energizing summers to enjoy the beaches and outdoors. Appreciate striking shades of orange and red during fall, and don't forget to dress warmly for the snow-covered, frigid winters.
Average temps in Philly typically vary from 26°F to 87°F throughout the year without falling any lower than 13°F. NYC is no different, with figures ranging from 28°F to 85°F.
Transportation and Traffic
Everyone knows that no other metropolis holds a candle to New York City's superior subway system. You can literally live there without having to buy a car for the rest of your stay. But don't underestimate Philly's SEPTA system either with its network of buses, commuter rails, trolleys, and rapid transit.
With regards to traffic, both cities have it rough. Just because it's not recommended in the Big Apple doesn't mean people don't buy cars. A 2019 INRIX report ranked NYC 4th in the top 10 cities with the worst traffic in the country, while Philadelphia ranked 3rd.
Crime Rates
On a scale of 1 to 100, Philadelphia's violent crime rate rakes 50.8 than NYC's 28.2. When it comes to property crimes, like burglary and theft, New York City scores 24.9 while Philadelphia has 46.6.
Although crime will always be present, choosing a place to settle still plays a huge factor in your safety and protection. Some of the safest boroughs in New York City include Staten Island, Brooklyn, and Queens.
Best Neighborhoods When Moving to NYC
One of the best things about New York City is the diversity of neighborhoods. Each borough always offers something unique and unforgettable. Of course, you'll want to have the best experience in the City of Dreams, so we've prepared an overview of NYC's finest neighborhoods for you:
Upper West Side – Manhattan
Brimming with academe and culture, Upper West Side occupies a large area adjacent to Central Park. A natural haven for many artists, this neighborhood is also known for several prestigious schools, the Jean-Gorges restaurant, and a robust shopping district that never fails to satisfy its 100,000 residents.
Forest Hills – Queens
If you're hoping to live peacefully away from the bustling atmosphere of downtown, then Forest Hills is perfect for you. It's a secluded neighborhood built on rolling hills that features Tudor architecture, tree-lined streets, and scenic views of the lofty Manhattan skyline. This must be why 83,000 people choose to live there.
New Springville – Staten Island
Considered as the heart of Staten Island, New Springville is a relatively safe and thriving neighborhood. With a population of 20,000, it's not too dense but not lacking in social interactions either. The area features a beautiful mix of townhouses, condominiums, and affordable apartments (based on NYC standards). Perfect for the middle-class.
Riverdale – The Bronx
A green-spaced enclave nestled south of Winchester County line, Riverdale's tranquility is something an introvert wouldn't want to pass. With winding roads, an abundance of trees, small parks, nostalgic architecture, and affordable living costs, it's no wonder 48,000 people reside in this neighborhood.
Lenox Hill – Manhattan
Just 30 minutes north of downtown, Lenox Hill is the place to be if you want to experience a balanced way of life between a peaceful community and action. Join its 124,000 residents living the most out of the Manhattan midtown experience with its café chains, boutiques, and easy access to surrounding museums.
Park Slope – Brooklyn
In the past few decades, Park Slope has been a powerful magnet to tourists and young professionals. New Yorkers consider the neighborhood to be an ideal place to raise a family. Why? Because of the low crime rate, hundreds of grocery stores, and many doors to quality education for its 38,000 occupants.
St. George – Staten Island
If you're looking for a place where you don't have to commute, try exploring St. George in Staten Island. Most of the establishments are neatly huddled with each other. Even if you work in Manhattan, you can quickly get there by riding on the free ferry. This feature tends to attract single professionals and retirees.
Cost of Moving to NYC from Philadelphia
Before you get too caught up with exciting NYC neighborhoods, it's time to talk about something more important: How much does it cost to relocate from Philly to the Big Apple?
The average cost to move from Philadelphia to New York City is $1500. Of course, the final price may be higher or lower depending on several factors, such as:
Time of the year
Additional services, like packing and unpacking
The number of items being moved
Unique furniture and special items
Type of transport you choose.
Origin and destination
Moving insurances
And accommodation costs
Even though New York City is only an hour and a half drive away, never underestimate the uncertainties surrounding a move. So before you venture on this new journey, now's a great time to get a moving estimate from local moving companies.
If you have it rough due to a limited budget, Cheap Movers Philadelphia offers excellent moving services at super affordable prices. Interested? You can check them out at https://www.cheapmoversphiladelphia.com/.
What are you waiting for? Grab your free quotes start working on your move to New York City now!