Whether you realize it or not, a famous place or building can play a major role in a movie and can help set the tone for a good story. For example, would The Shining be anything without the menacing and mysterious Overlook Hotel as a key setting? And would King Kong be remembered if it weren't for that iconic image of Kong clinging to the Empire State Building in the final scenes? Without these pieces of architecture, some of these films would lose their excitement or atmosphere with audiences. And while many structures around the world are made famous by the film industry, the buildings of New York City have had a significant share of Hollywood fame among viewers. Whether it's the city's historic beauty or vibrant energy, most cameras can't get enough of the Big Apple's scenery.
To see some of NYC's influence in movies over the years, here are just a few of the city's buildings that have played a starring role in popular Hollywood films.
New York Public Library
The New York Public Library is the second-largest library in the United States and was used as the filming location for classic movies such as Spiderman, Ghostbusters, and Sex in the City. With historical moldings and a vintage atmosphere, it's a perfect setting for any major hit. The next time you visit, be sure to check out the beautiful Rose Reading Room, which happens to be the place where the Ghostbusters characters spotted their very first ghost!
Grand Central Station
NYC would be nothing without its iconic Grand Central Terminal. With a spacious and gorgeous interior, it's a natural star that appears in masterpieces such as The Fisher King, Eternal Sunshine of the Spotless Mind, and Alfred Hitchcock's North by Northwest. The hustle and bustle of this building has also made it a perfect site for chase scenes, heroic battles, and even flash mobs.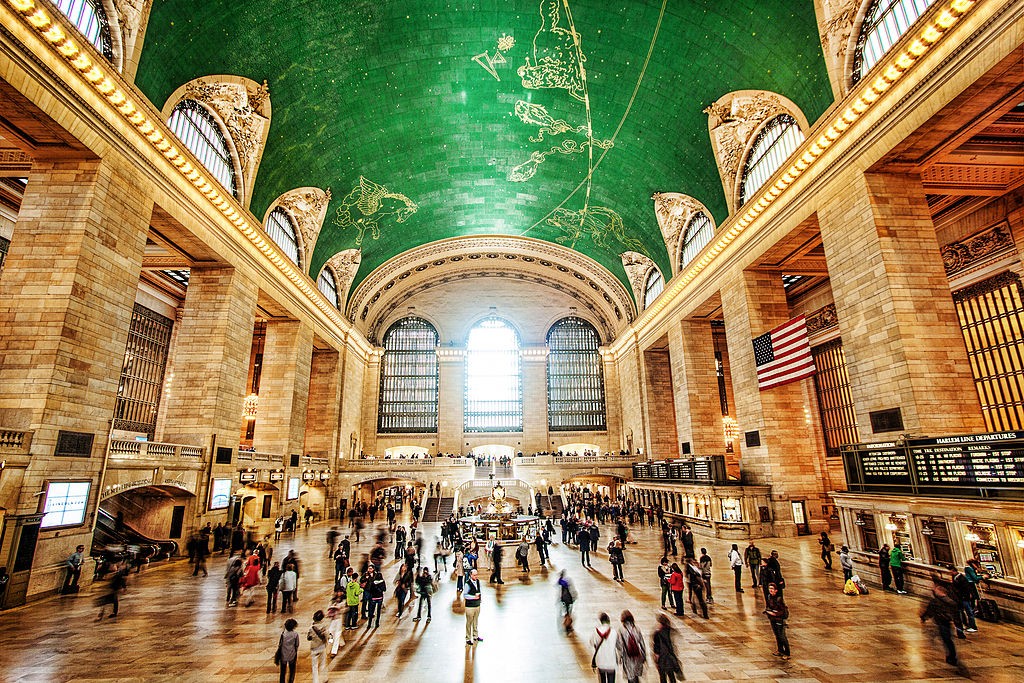 FAO Schwarz Store
The FAO Schwarz Store deserves mention because of its legendary piano scene in Big. It's one of the most memorable clips in Hollywood film history that makes everyone want to be a kid again. And although it may be closed now, it lives on eternally through the silver screen.
Empire State Building
Of all the beautiful architecture in NYC, the Empire State Building definitely takes the cake. It's basically the Meryl Streep of buildings and stars in literally hundreds of films. Serving as a prominent location in When Harry Met Sally, Independence Day, and of course, King Kong, one of its most remembered roles is when Tom Hanks and Meg Ryan finally meet in the finale of Sleepless in Seattle.